TEAM ELITE MICRO SDHC 32GB CL10 UHS-I U1
Prezzo:

11,93

€

IVA INCLUSA

:: Ritiro/Spedizione entro 48/72 ore ::
Cod. art.:
32275
Marca:
TEAM ELITE
Cod. produttore:
TUSDH32GUHS03
Peso:
0,300 Kg
Unità di misura:
PZ
Disponibilità:

Disponibile (60 PZ)

Quantità:
Feedback degli utenti





Descrizione

TEAM GROUP MICRO-SDHC, 32GB

Team Group micro-SDHC, 32GB

Capacità: 32 GB

Tipo flash card: Micro Secure Digital High-Capacity (MicroSDHC)

Velocità di lettura: 40 MB/s

Voltaggio di ingresso: 2.7 - 3.6

Larghezza: 1,5 cm

Altezza: 1,1 cm

Peso: 0,5 g

Adattatore memoria incluso: SD

Sistema operativo compatibile: Windows 2000 / XP / Vista / 7 Lnux2.4 Mac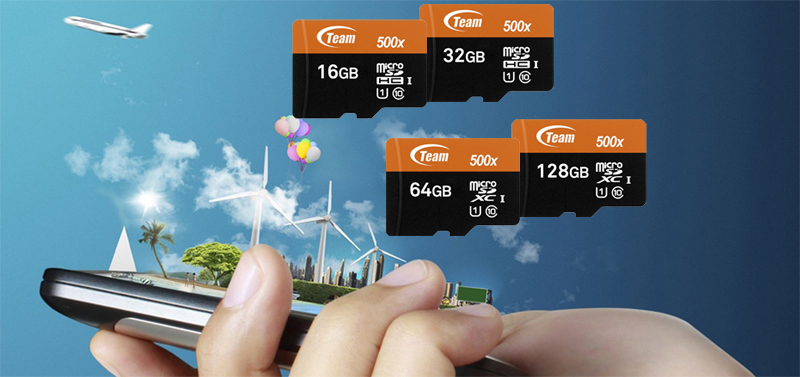 Unleash full potential of your portable electronics like smart phone, tablet, action camera and quadcopter. The Team Group high speed microSDHC/SDXC card is rated UHS-I/U1 and Class 10, delivering the performance you need for shooting consecutive pictures in burst mode, or recording Full HD video without missing a beat. This card resists the elements thus you precious memories remain safe and sound during the rigors of life. An SD card adapter is also included for use with DSLRs, Micro Four Thirds and other devices supporting full-size SD card.
Available in 16GB, 32GB, 64GB and 128GB to suit your storage needs.
A Perfect Partner for Your Mobile Devices
Team Group micro SDXC/SDHC UHS-I memory card series supports UHS-I Ultra High Speed bus interface. It's a high-performance memory card that satisfies the high-speed access requirement of smart phones, tablets, action cameras, drones and vehicle video recorders.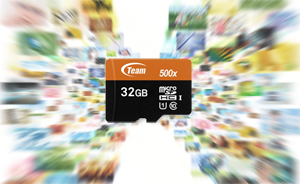 Speed up to 80MB/s
With read and write speed up to 80MB and 20MB*, Team Group micro SDXC/SDHC UHS-I memory cards allow you to record and take Full HD videos and photos with no worries at all.
* Up to 80/20 MBps read/write speed for 128 GB. 80/15 MBps read/write speed for 16GB, 32GB and 64 GB.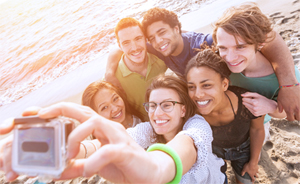 More Storage Space for More Happiness
With capacity from 16GB up to 128GB, Team Group UHS-I micro SDXC/SDHC memory cards provide large storage space and meet all the needs of a mobile life style. Store all the happy moments in Team Group's high capacity memory cards.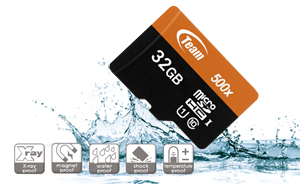 All-Around Protection for Your Precious Memory
Team Group memory cards are shockproof, temperature-proof, waterproof, magnetic proof and X-ray-proof which offer your precious files all-around protection.
SPECIFICHE
Utenti in linea: 28
Ultima sync: 20/03/2018
19:49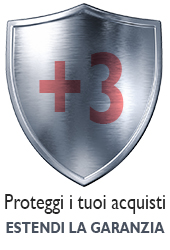 Feedback degli utenti
13.02.2017

Gestione dell' ordine perfetta. La disponibilità di questo negozio è uno dei pregi che lo contraddistinguono.

24.01.2017

I MIGLIORI IN ASSOLUTO

24.01.2017

OTTIMO PRODOTTO,SONO ANNI CHE LI ACQUISTO

30.11.2016

Gestione dell' ordine rapida e veloce. Massima serietà e disponibilità degli operatori.
Elenco completo »